Brighten up your Basement with Egress Windows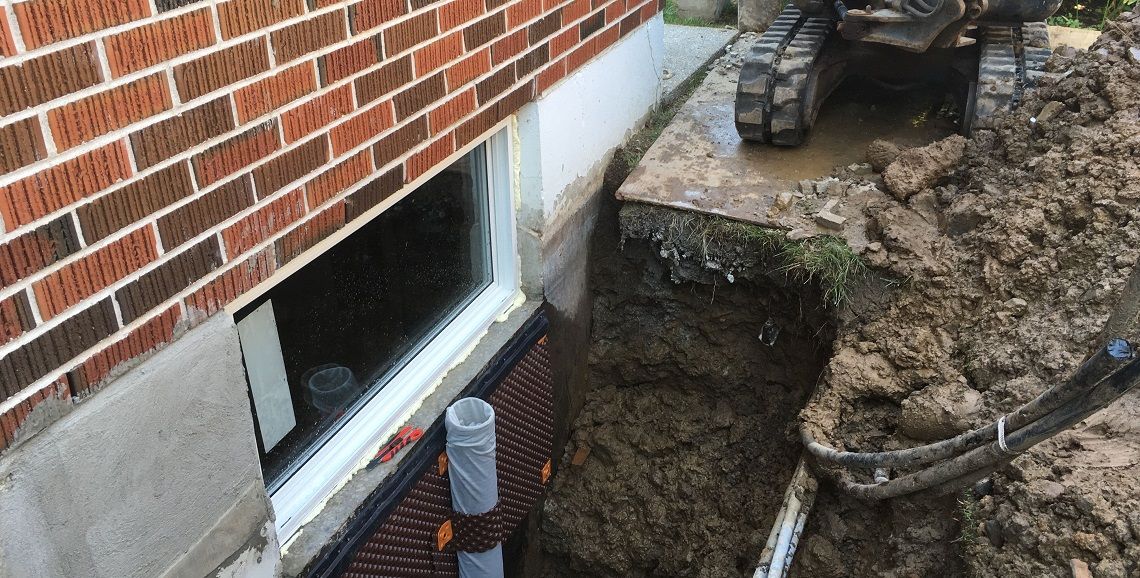 Basements by their very nature can be dark and dingy places. The fact that they are under the ground means that there is more often than not, very little natural light and fresh air circulating. Regardless of the safety aspects of having basement windows, an egress window is an excellent way of brightening up your underground dwelling.
Egress Windows
Egress windows are made by cutting a window into the basement wall, opening out into an area – a window well, which has been cut down from the earth level. This allows not only important natural light to enter, but also an essential escape route in case you need to get out quickly if other routes are obstructed – as well as an easy way in for emergency services if needed.
There are rules about the recommended size of egress windows, meaning that they can serve as an emergency exit, giving you a double usage for the window.
By adding basement egress windows to your home, you can not only add light, but also value. If you are planning on spending any time in your basement, the addition of natural light is beneficial to you but also a great way of adding value to your house as it opens up a wide range of extra uses for the area.
An egress window is also necessary if you want to rent your basement out to tenants should you turn it into a basement apartment.  Furthermore, if you have a family member sleeping in the basement, it is ideal to have an egress window as they will always have an alternative exit route.
You can also use your egress windows to create extra features for your room, extending it out into the window well, where you can add flowers, other features or even turn it into a mini greenhouse.
Installing Egress Windows
While egress windows are important features for a basement, there are some things that you should be aware of if you are considering putting one in.
Check the building regulations – There are laws regarding where you should place your egress windows, as well as their dimensions. It is worth doing your research beforehand to ensure that you get this right – otherwise your window might not stand and the safety benefits of having an egress window will not be felt.
You should be aware of any moisture problems that you already have in your basement as well as potential ones that you might have. By ensuring that your window well is dug properly and to the correct depth, you can begin to reduce the risk of excess moisture, as well as ensuring that you have proper ventilation, but make sure that you do your homework before you start.
Hiring a contractor to put in an egress window is often your best solution. A reputable foundation contractor will know your city's code.  Furthermore, they will take measures to ensure your egress window does not leak, or become a major source of heat loss.  A foundation contractor will also cut the window hole properly, ensuring your foundation does not crack.
Installing egress windows in your basement can be extremely helpful in both the safety and aesthetic side of your underground space. If you don't already have one, it is well worth considering, and remember, you can always make a real feature of your window. Natural light and fresh air are very difficult for even the best interior designers to imitate so why not go for the real thing?
A bit of research can reveal an infinite number of ideas about how to use your basement egress windows to brighten up your basement, and a little imagination – teamed with a bit of technical knowledge can make all the difference to your home.
Since 1993 Conterra Foundation and Repair has been installing egress windows in the Hamilton and Burlington area.  We have the knowledge and the experience to properly install an emergency egress window for your home.